Upcoming Second Saturdays
All Ages
FREE | Registration required | Suggested material donation of $10/family | Spaces are limited.
Luscious Lichens
May 14, 2022 | 1:00PM to 3:00PM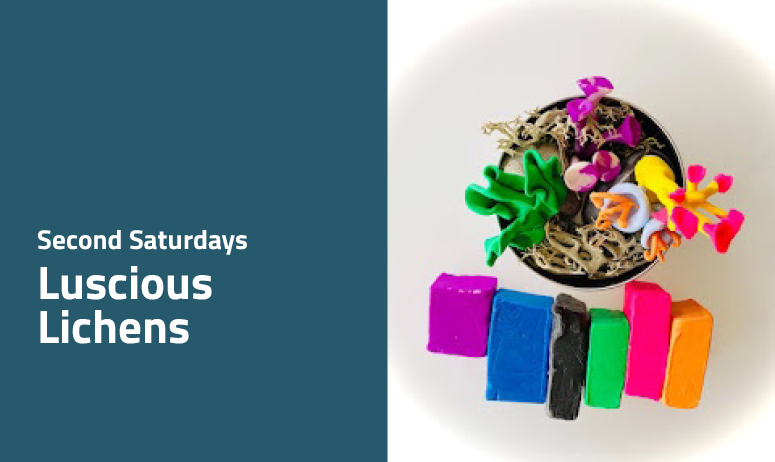 Create and invent your own surreal lichen garden using an array of colours and sculpey clay. Explore Jean Hay's vibrant and dreamy approach to portraying landscape and wild arctic vegetation.
Find the View
June 11, 2022 | 1:00PM to 3:00PM
Get outside and explore the interesting compositions found in our very own downtown hotspots. Learn how to make a viewfinder and discover interesting photographic subject matter that we may take for granted during our everyday walk through the park.