Printmaking Workshops for Adults
October 22 & November 19 | 11:00 AM - 3:00 PM
Age 18+ | Full series registration required | $100 (+tax) | $90 (+tax) members | Snacks & supplies included
Printmaking is an artform using transference of an image as its mode of expression. It has a rich tradition that continues to this day. JNAAG has acquired two mini printing presses that participants in this two-part workshop series will learn to use. These workshops will give you insights into various aspects of printmaking including working with editions, rainbow rolls, colour blending, and making mulit-colour prints from one linoleum block. No prior experience is necessary.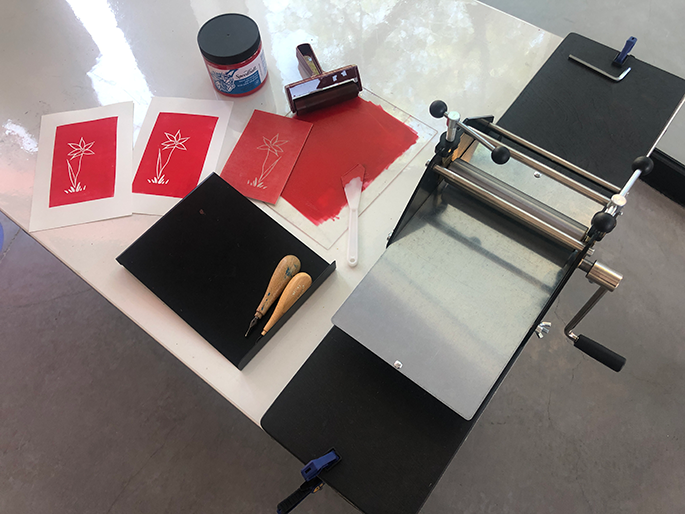 Printmaking 1: Introduction to Printmaking
October 22 | 11:00 AM - 3:00 PM
This workshop will give you a comprehensive introduction to relief printing with linoleum. Some of the offshoots that we will encounter include: rainbow rolls and colour blending.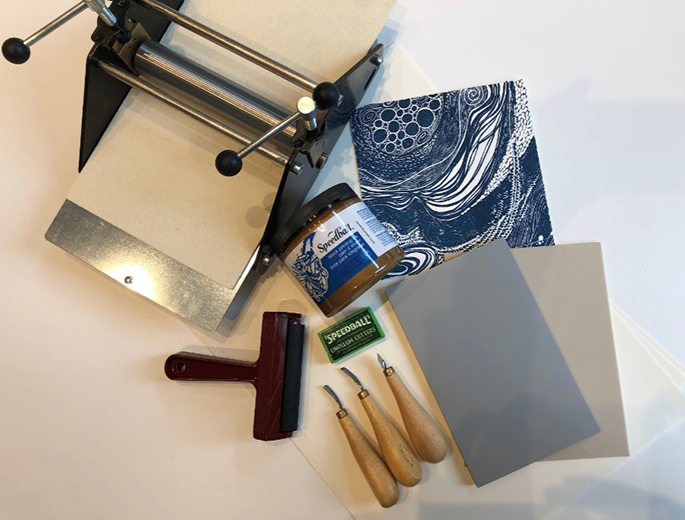 Printmaking 2: Reduction Linocut
November 19 | 11:00 AM-3:00 PM
This workshop is perfect for anyone who would like to learn about relief printing while focusing on reduction linocut and colour printing. This is an intermediate relief printing technique for making mulit-colour prints from one linoleum block. Students will learn to edition as well as create serials from their images.