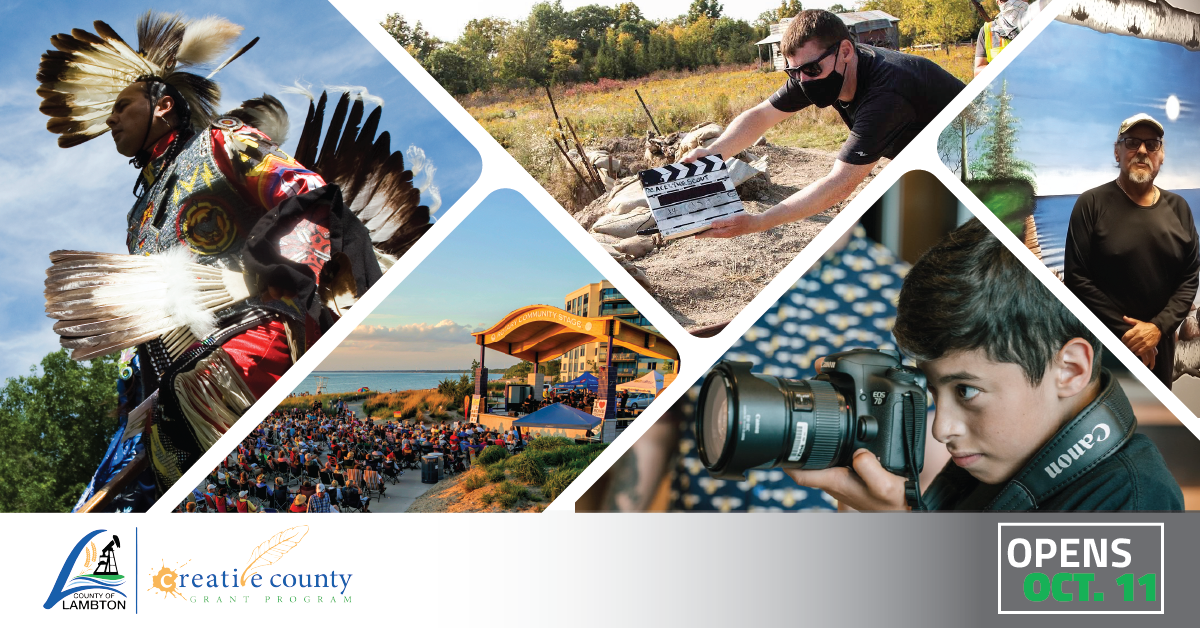 Posted on Wednesday, October 06, 2021 04:40 PM
Wyoming, ON - Beginning Monday, October 11, Lambton's Creative County Grant Program will be receiving funding applications for cultural, heritage, and arts initiatives...
Posted on Tuesday, July 27, 2021 02:18 PM
After an extended closure, the Judith & Norman Alix Art Gallery will reopen with enhanced protocols to ensure the safety of staff, volunteers, and visitors on Wednesday, August...
Posted on Thursday, October 01, 2020 04:14 PM
A mural created for visitors being welcomed back to the Judith and Norman Alix Art Gallery isn't long for this world.
A trio of Toronto-based artists with Latin American roots...
Posted on Wednesday, August 19, 2020 10:20 AM
Several libraries and museums, as well as the art gallery in downtown Sarnia and Lambton County's archives, plan to open their doors to the public over the next two months for...
Posted on Wednesday, August 12, 2020 11:17 AM
The Sarnia-region tourism sector received a more than $500,000 boost Tuesday from the provincial government to help it survive the economic downturn caused by COVID-19.
Lisa MacLeod,...