Art is for everyone. Admission is free. Donations are welcome.
Welcome Back! The Judith & Norman Alix Art Gallery is open to the public by appointment only.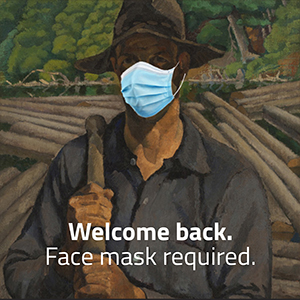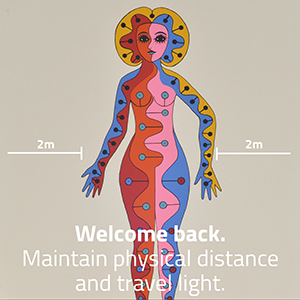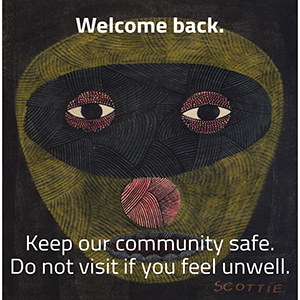 What to Expect
To help with physical distancing, a number of new protocols have been developed including:
Reduced building capacity.
Visitors are required to book an appointment in advance, either by phone (519-336-8127) or through our online reservation system.
If visitors do not have an appointment, they will only be accommodated as space and time allow.
Reduced hours of operation: 11:00 a.m. - 4:00 p.m. Wednesdays, Fridays, Saturdays, and extended hours Thursdays from 11:00 a.m. - 8:30 p.m.
Managed visitor flow through one way traffic and use of directional arrows.
Visitors are asked to respect physical distancing by maintaining 2 metres distance from others at all times while visiting.
Upon booking an appointment, all visitors will be asked to self-monitor symptoms before entering the facility, and must visit at another time if feeling unwell.
New Provincial and local By-laws and requirements must be followed including:
Recording each visitor's name and contact information to support effective contact tracing, if ever required by Lambton Public Health (LPH). This information will be securely stored and only released to LPH in the event of a diagnosis of a COVID-19 case at the Museum.
Wearing a face mask is required under Province of Ontario Order O. Reg. 520/21.

All cultural services staff will also be required to wear a mask in areas accessible to the public.
Directions
Judith & Norman Alix Art Gallery
147 Lochiel Street
Sarnia, Ontario
N7T 0B4
Parking
There are several parking lots and on-street parking within walking distance of the gallery.