Art & Book Club is a collaboration between Lambton County Library and Judith & Norman Alix Art Gallery. Books are specially selected for this club to complement themes which appear in current exhibitions at the JNAAG. Participants of the book club are supplied with a copy of the book and invited to a group discussion which is followed by a private tour at the gallery.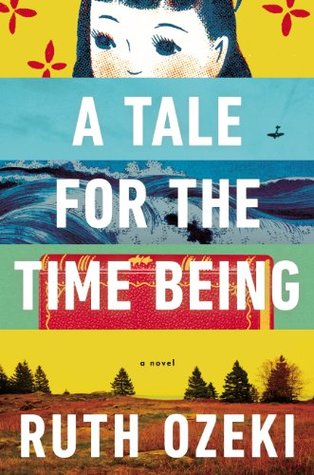 Teen/Adult
May 18, 2023
A Tale for the Time Being
Ruth Ozeki
3:00 PM - Exhibit tour at JNAAG
Register now You will be redirected to the Library website.
Pick up a copy of A Tale for the Time Being by Ruth Ozeki at Sarnia Library; copies will be available beginning April 1, 2023. A book discussion will be held at Sarnia Library at 2:00 PM on Thursday, May 18 and then will move to the Judith & Norman Alix Art Gallery (JNAAG) for a tour of the Many Lives Mark This Place exhibition.
A Tale for the Time Being
Told in four parts, A Tale for the Time Being goes back and forth between the stories of two protagonists: sixteen-year-old Nao, writing about her life in the early 2000s, and Ruth, a novelist living on a remote island off the coast of BC. Ruth finds Nao's diary washed up on the beach shortly after the 2011 tsunami in Japan. As the mystery of the diary's contents unfolds, Ruth becomes increasingly fixated on tracking down Nao and her family, and the two writers' stories begin to come together in surprising ways. Full of Ozeki's signature humor and deeply engaged with the relationship between writer and reader, past and present, fact and fiction, quantum physics, history, and myth, A Tale for the Time Being is an inventive and beguiling story of our shared humanity and the search for home.