Create art with us from the comfort of your home! While the Judith and Norman Alix Art Gallery is not currently offering in house art-making workshops we remain committed to creating connections between art and our community.
JNAAG is releasing Make Art Kits that will be distributed through the Lambton County Library contactless curbside pickup. Each Make Art Kit contains essential fine art materials from the JNAAG art studio for two people to participate (plus a list of suggested materials you might have around the house). To inspire you, each kit will also include an image from our permanent collection or current exhibitions for you to explore and learn more. You can follow along with the included directions or with our instruction videos on jnaag.ca, Facebook or YouTube.
Be the first to know when kits are available by becoming a gallery member or receive notification by subscribing to eNews. Make Art Kits require online registration and quantities are limited.
Released Make Art Kits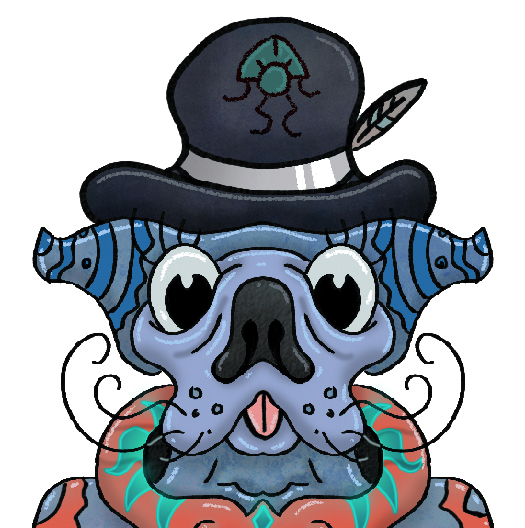 Image: created by Stewart Fanning
Drawing Twists: Pencil Crayon Techniques and Collage
Form and shape take on new meanings when you mix things up with this kit. Focus on pencil crayon techniques and be inspired by the collaborative drawings of Z'otz* Collective. Draw and collage your way to a collaborative interactive sculpture. Check out our videos to see how you can collaborate with JNAAG instructors to make an interactive work of art! This Make Art Kit will include drawing materials, collage supplies and a set of 3 large stacked cedar wood blocks that will rotate to morph your drawings.
Sold Out
Sign up for e-news and be the first to receive future notification.

1. Pencil Crayon Techniques

2. Character Drawing and Collage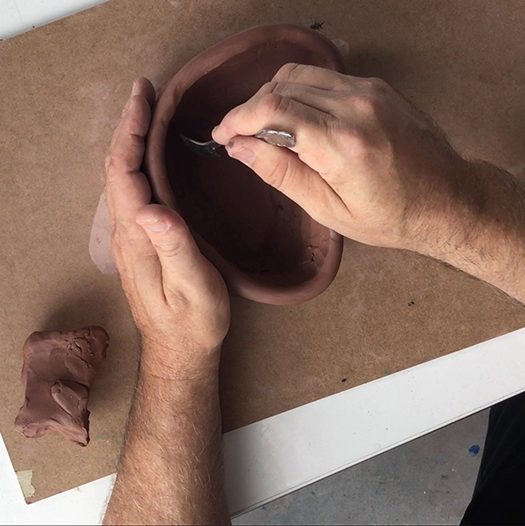 November
Clay Coils: Hand Building Clay
Take a closer look at a Z'otz* Collective sculpture and explore the ins and outs of three dimensional art. Join area potter Chris Snedden in our videos, where he will demonstrate hand building techniques. Learn the trick to rolling a perfectly even coil and how to build it up. Mask your coils to build smooth strong walls and embellish your sculpture with small pieces of shaped clay. Finally, see what things you might have around the house to add texture and detail to your sculpture. This Make Art Kit will include selfdrying clay and a few items to help you shape and sculpt.
December
Think Big Draw Big: Mixed Media Drawing
Make a date with someone in your bubble and explore drawing randomly and intuitively, together. This time we are inspired by the mural created by Z'otz* Collective on the third floor of the gallery. Use a mixture of drawing materials to add to one another's drawings—or even draw over one. Play with symbols, pattern and shapes. See what magic happens when you share in creativity. This Make Art Kit will be filled with big pages of paper, some conventional drawing materials and some items to help you complete your drawing that might surprise you.