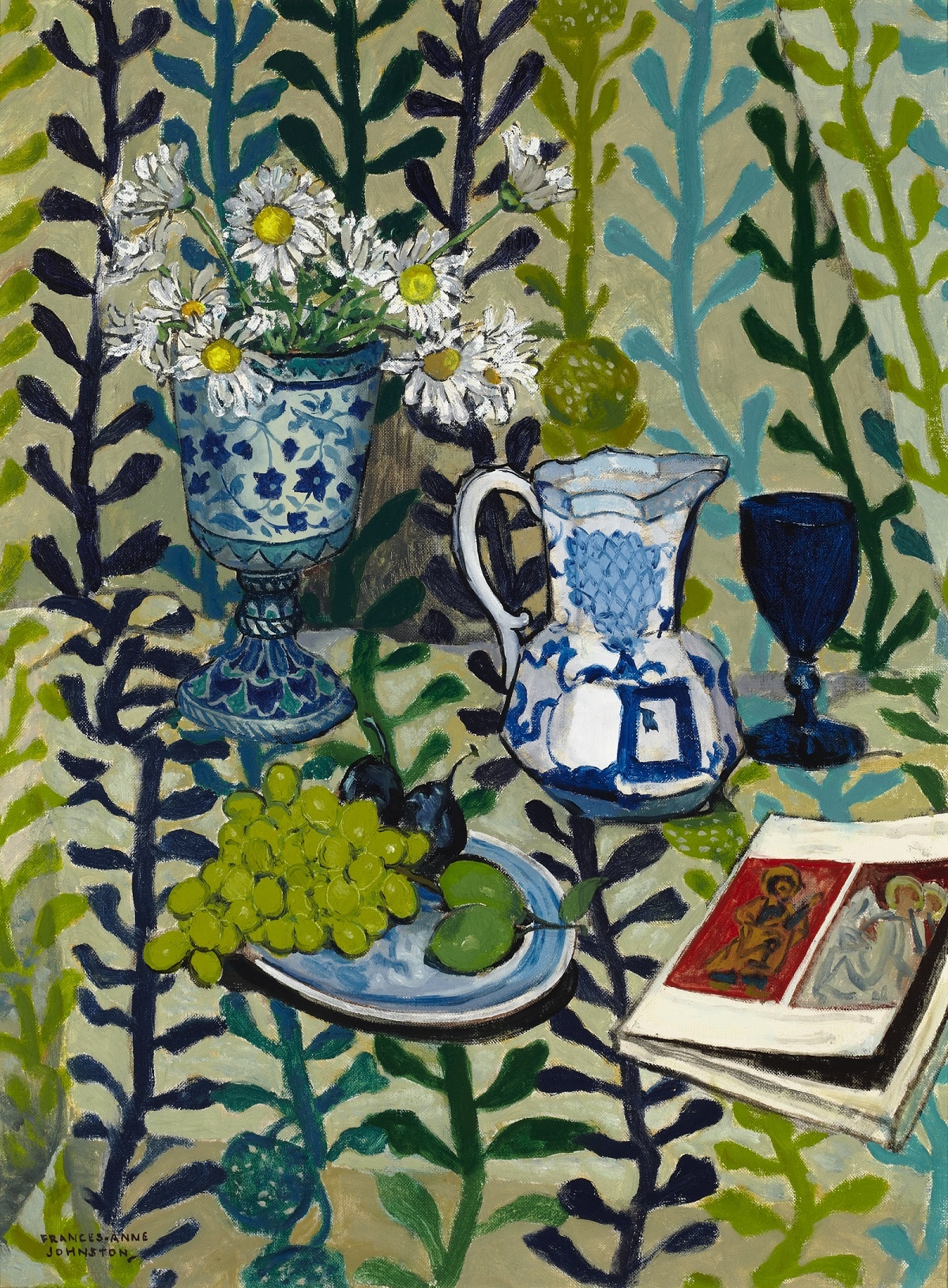 Image credit: Frances-Anne Johnston, Arrangement in Blue and Green (detail), n.d., oil on canvas board, 60.9 x 45.8 cm. Collection of The Robert McLaughlin Gallery, Gift of Richardson Greenshields of Canada Ltd., 1984, 1984JF88. Photo: Lesli Michaelis. Reproduced courtesy of the Estate.
A Family Palette
Frances-Anne Johnston, Franklin Arbuckle and Franz Johnston
October 6, 2023 – March 17, 2024

A Family Palette brings together for the first time the work of Frances-Anne Johnston, Franz Johnston and Franklin Arbuckle – three artists from the same family. Acting as a purposeful feminist recovery project, the exhibition focuses more deeply on Frances-Anne.
Using a feminist lens, the exhibit sheds light on the ways Frances-Anne Johnston and her relatives have contributed to the development of Canadian art. As a woman working within a patriarchal society, Frances-Anne's artistic career has not been as well documented as those of her father Franz or her husband Franklin, though she pushed forward conceptions of the Canadian Still Life with her aesthetic approach.
In turn, Franklin Arbuckle helped shape the post–Second World War Canadian consciousness with his commissions and work for Maclean's magazine. An examination of his works brings importance to the often-overlooked practice of Canadian illustration.
Franz Johnston is nationally recognized for being a founding member of the Group of Seven, though he left the Group early and is its least-discussed member. This exhibition draws out lesser-known aspects of his life and work, including his establishment of Tondakea, a summer art school on Georgian Bay, and his proficiency as a painter of interiors.
The exhibition dives into themes of Canadian artist couples and patrilineal relationships, as well as legacies of the Group of Seven, by telling the story of a talented artistic family.
This exhibition is organized and circulated by Ottawa Art Gallery and curated by Rebecca Basciano.



This project has been made possible in part by the Government of Canada.

This exhibition was also realized with the support of the Ontario Arts Council and the Canada Council for the Arts.
Publication: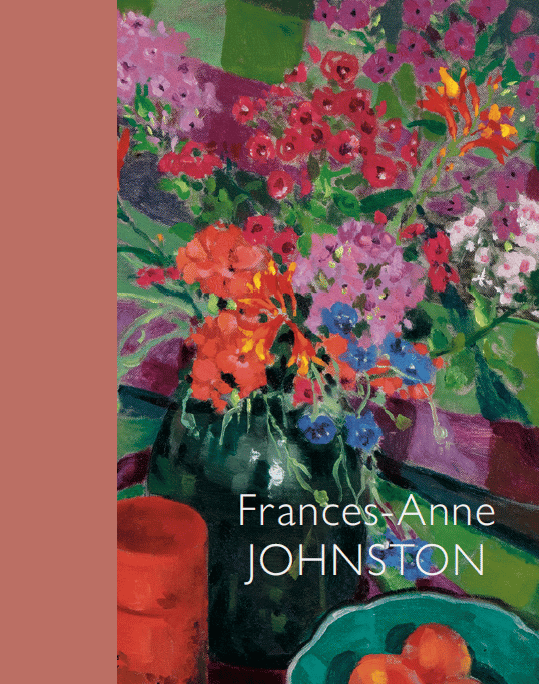 The accompanying bilingual publication is the first monograph on artist Frances-Anne Johnston and will serve to situate her career within 20th century Canadian art history and feminist theoretical contexts. It features beautiful colour illustrations and critical essays by curator Rebecca Basciano and scholar Catharine Mastin, PhD. This catalogue has been made possible in part by the Government of Canada, and the Ontario Society of Artists.
Publications will be available at a cost and can be purchased at the front desk via reception during open hours.