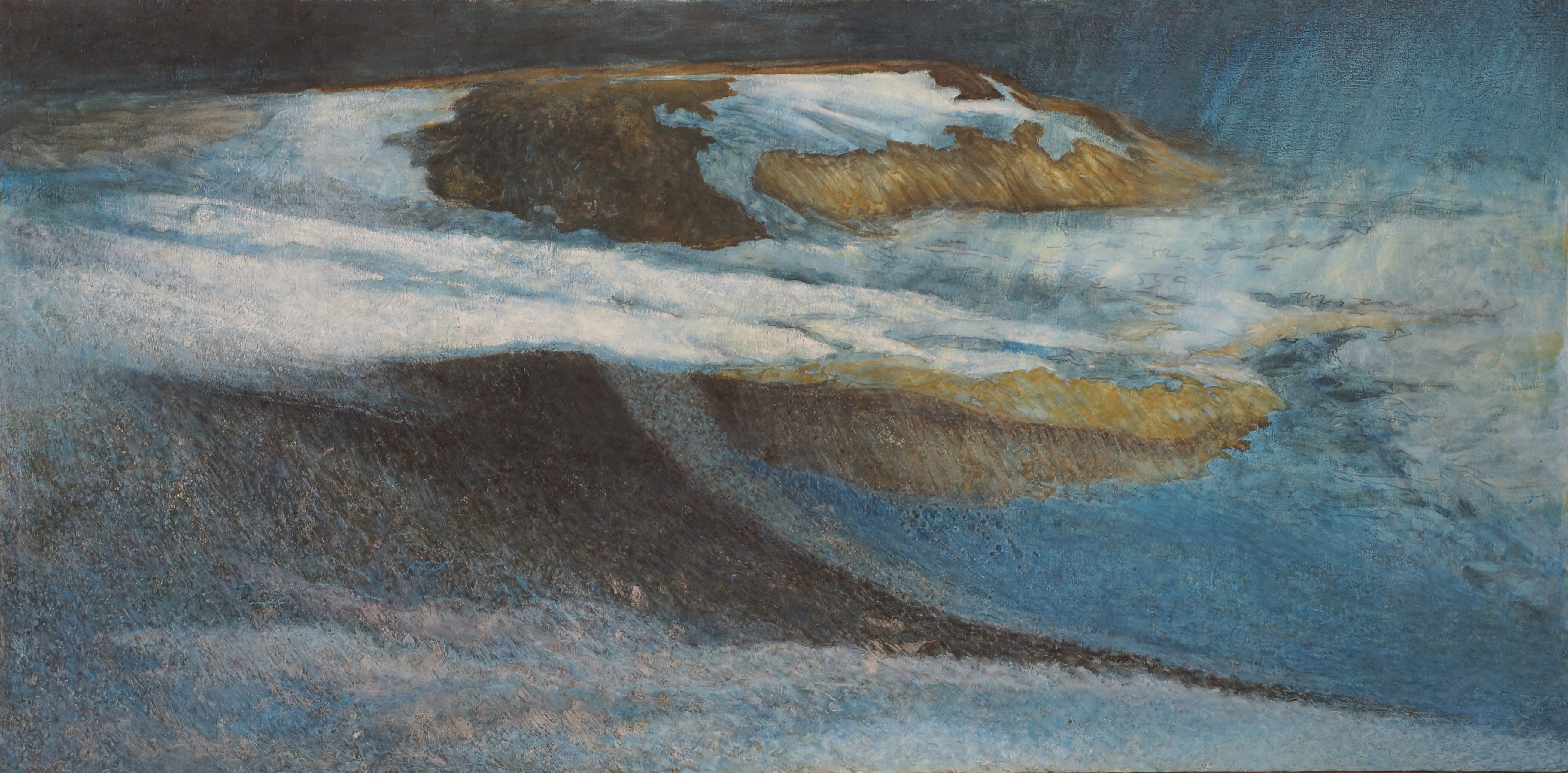 Jean Hay
October 1, 2021 - July 23, 2022
In the High Arctic you become acutely aware of the fragility of life. You know that the magical beauty of the place is deceiving. For the Arctic is unforgiving to the unwary. – Jean Hay
Paintings by regional artist Jean Hay were brought together from the permanent collections of the Judith & Norman Alix Art Gallery and Thames Art Gallery to explore notions of aging, creative drive and ecological responsibility.
The exhibition was curated in collaboration with the Thames Art Gallery and will travel for exhibition at both locations.
Image credit: Jean Hay, Snow Flows #7, 1996; encaustic on canvas backed with Masonite. From the collection of the Thames Art Gallery.