Flying School: Diane Landry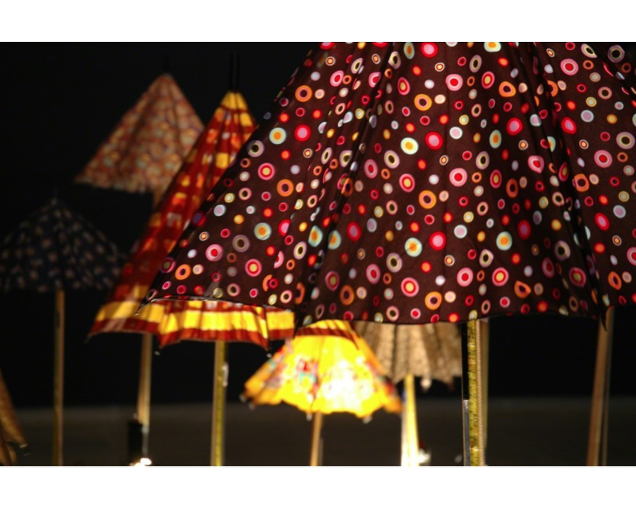 February 1, 2019 - March 31, 2019

Québec artist Diane Landry uses familiar objects and shadow play to celebrate the mystery of the everyday. In Flying School, umbrellas come to life as living, breathing entities in a garden of colour and sound. Umbrellas unfold and fold intermittently–slowly–like a person inhaling and exhaling, while chanting a meditative, plaintive melody.
Image Credit: Diane Landry, Flying School, 2000, installation
Opening: First Friday, February 1 | 6:00 – 9:00PM
Members Reception: 7:00PM