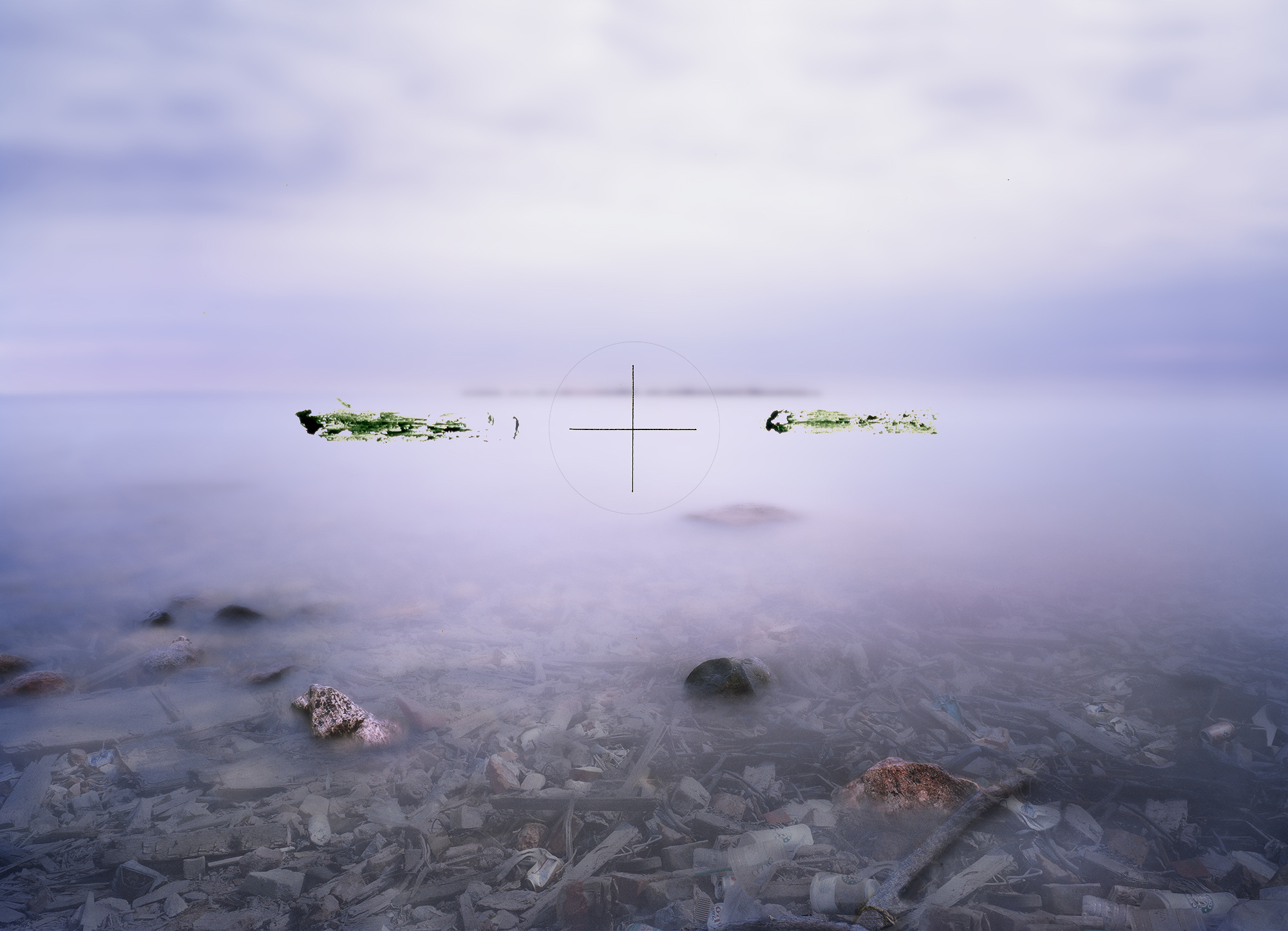 Susan Dobson
Present - January 30, 2022
Anchoring the Focus Finder exhibition is an immersive video installation presented in unison with a series of photographs of Lake Huron. Contemporary photo-based artist Susan Dobson disrupts the traditional viewing experience of photography by blurring time and place. By layering digital focus icons as well as the viewfinders of historic cameras over her expansive waterscapes, she changes our experience from passive viewing to active witness and encourages a reassessment of our relationship to technology and the natural environment.
Susan Dobson lives in Guelph, Ontario where she is Associate Professor at the University of Guelph. Dobson's photographs have been exhibited internationally at galleries and festivals including CONTACT (Toronto, Canada), Fotoseptiembre (Mexico City), Le Mois de la Photo (Montreal, Canada), Images Festival (Vevey, Switzerland), Bitume/Bitumen (Brussels), and FotoNoviembre (Spain). Dobson's photographs can be found in numerous collections, including the National Gallery of Canada, Oakville Galleries, Toronto Archives, Swiss Museum of Photography, Tenerife Espacio de las Artes, Art Gallery of Windsor, and the Portland Museum.
Image: Susan Dobson, Debris Field, 2020, photograph
This exhibition is generously supported by the Ontario Arts Council.