From Skyworld to Cyberspace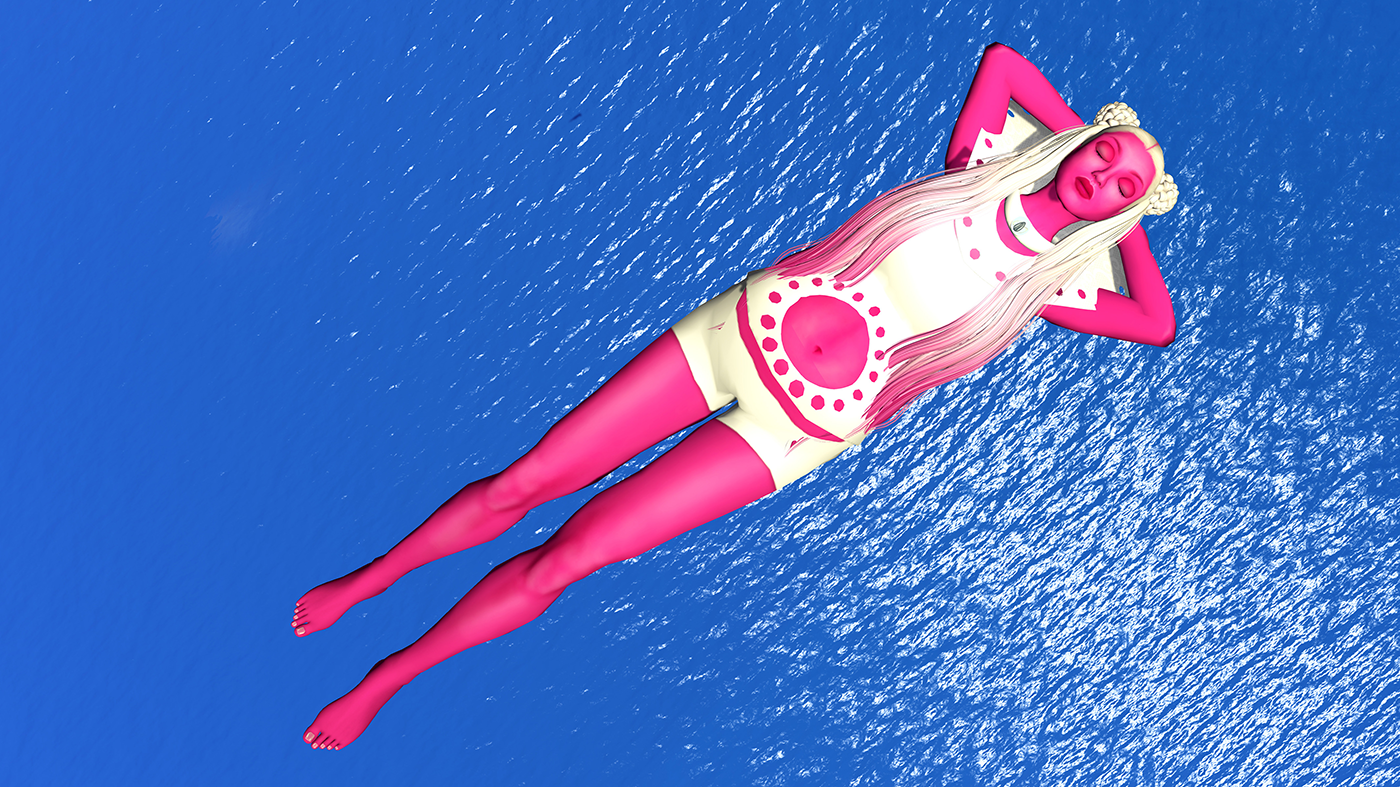 Skawennati
From Skyworld to Cyberspace
October 7, 2022 – March 18, 2023
In this exhibition, artist Skawennati (Mohawk, Turtle clan) gathers a number of works which, together, trace a line from our place of origin somewhere in the heavens to the virtual realm, one of the newest territories on Earth. The line sometimes curves, sometimes becomes invisible, but along it are Onkwehonwe—Indigenous people—alive and kicking. From Skyworld to Cyberspace is a result of Skawennati's continuous investigation of cultural construction, contemporary Indigenous self-representation in cyberspace, and of our relationships with the digital world.
Skawennati makes art that addresses history, the future, and change from an Indigenous perspective. Her innovative new media projects include the online gallery / chat-space, and mixed-reality event, CyberPowWow (1997-2004); a paper doll / time-travel journal, Imagining Indians in the 25th Century (2001); and TimeTraveller™ (2008-2013), a multi-platform project featuring nine machinima episodes. These works and others have been presented in New Zealand, Germany, Italy, Ireland and across North America in major exhibitions such as "Now? Now!" at the Biennale of the Americas and "Looking Forward (L'Avenir)" at the Montreal Biennale. Skawennati is represented by ELLEPHANT and her award-winning work is included in both public and private collections. Born in Kahnawà:ke Mohawk Territory, Skawennati holds a B.F.A. from Concordia University in Montreal, where she is based. Currently, she is Co-Director, with Jason E. Lewis, of Aboriginal Territories in Cyberspace (AbTeC), a research network of artists, academics, and technologists investigating, creating, and critiquing Indigenous virtual environments.
This exhibition is curated by Matthew Ryan Smith.
Image Credit: Skawennati, Falling Asleep, 2017, Machinimagraph from She Falls for Ages, inkjet print / impression jet d'encre, image courtesy of the artist.
Photo Gallery: From Skyworld to Cyberspace will appear here on the public site.