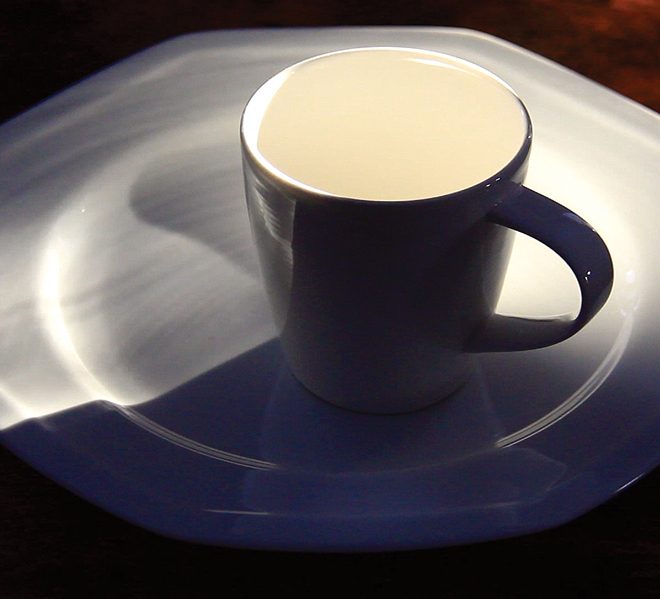 Jane Austin
February 3 - May 28, 2017

Three videos by Jane Austin
Five Variations of a Dancing Bowl, 2016
Eggs, 2014
Flicker & Glow, 2014

In winter, the low sun allows light to penetrate farther into the house. Sunlight filters through a tall cedar hedge and on windy days creates a dancing interplay of light and shadow on familiar objects left sitting on an antique table—a white cup, a saucer, a bowl of eggs. Winter Light is a series of poetic, still life videos that explore the play of light and shadow on everyday objects. The hypnotic sound of the clock and the metronome together with the dance of light and shadow across the objects are at once mesmerizing and familiar. When watched in their entirety, Austin's 'moving paintings' have a hypnotic and peaceful effect.
Image Credit: Jane Austin | Flicker & Glow (still), 2014 | Video

First Friday Opening
Friday, February 3 at 6:00pm