JNAAG recruiting volunteers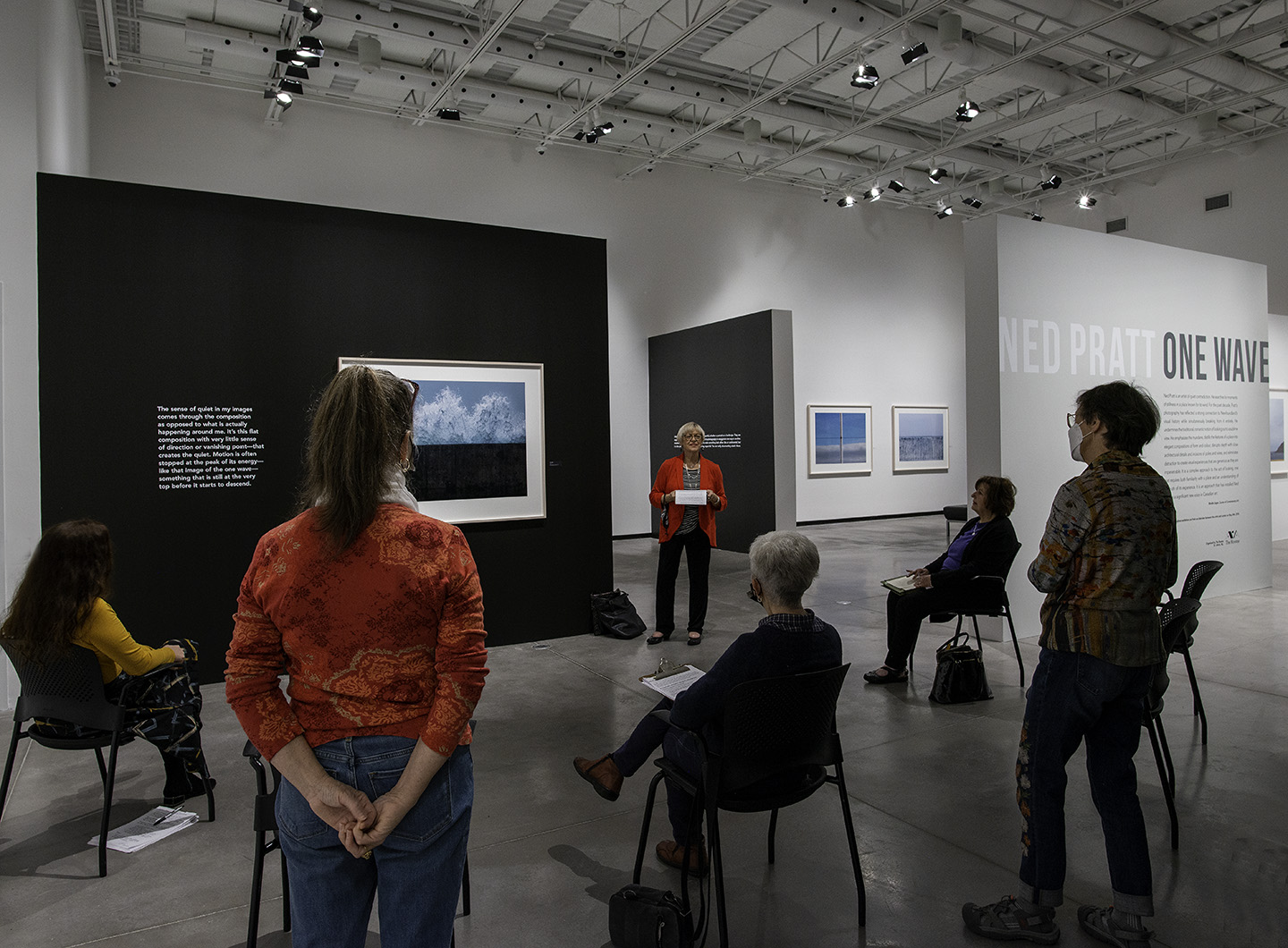 JNAAG volunteers meet ahead of the opening of the recent exhibition One Wave by Ned Pratt.
Sarnia, ON – The Judith & Norman Alix Art Gallery is seeking dedicated and enthusiastic art lovers to join their team of volunteers. As members of the JNAAG team, volunteers help with a variety of important gallery initiatives including supporting the art studio, special events and tours, and gallery animating.
The JNAAG currently has several positions available, and opportunities vary depending on one's interests and skill set. If you have a passion for art, JNAAG invites you to attend one of its upcoming Volunteer Information Sessions on Thursday, February 2 from 6:30 p.m. - 7:15 p.m. or Friday, February 10 from 12:00 p.m. – 12:45 p.m. Registration is required. Drop-ins are welcome if space allows.
To learn more about the various volunteer positions, visit the volunteer page on the JNAAG website. The gallery's next recruitment session will take place in August 2023.
To register for an information session, visit jnaag.ca.
-30-
Please contact:
Rayneata Dunn
Senior Clerk/Community Engagement, Judith & Norman Alix Art Gallery
County of Lambton
Email: Rayneata Dunn