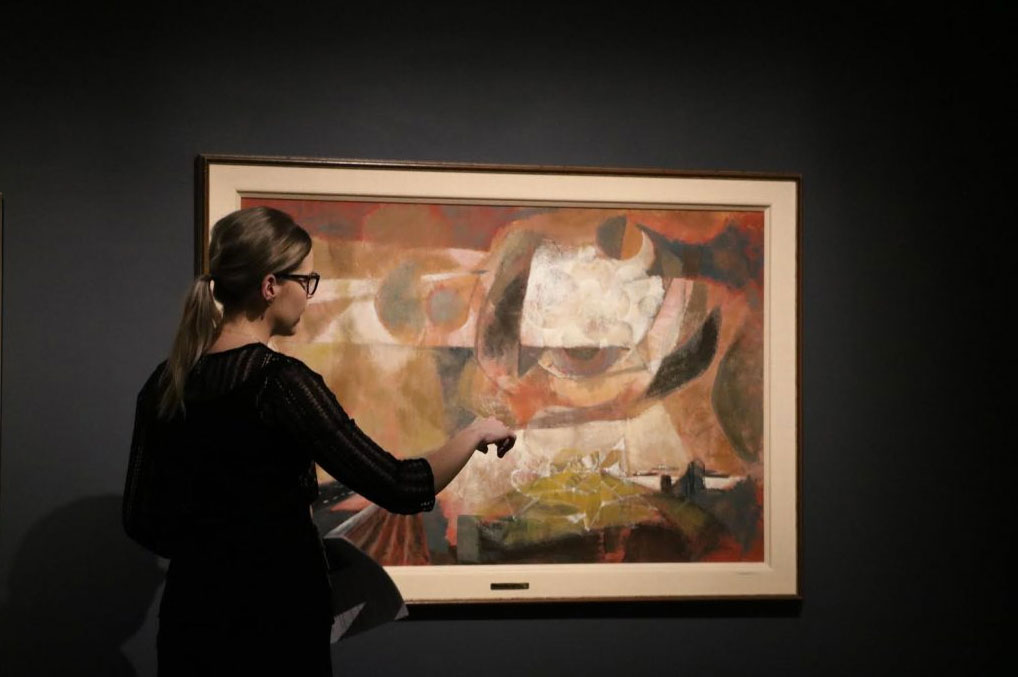 Posted on Friday, March 24, 2017 12:00 AM
Assistant curator Sonya Blazek describes a York Wilson cartoon at the Judith & Norman Alix Art Gallery Thursday. Imperial Oil donated a collection of sketches and cartoons...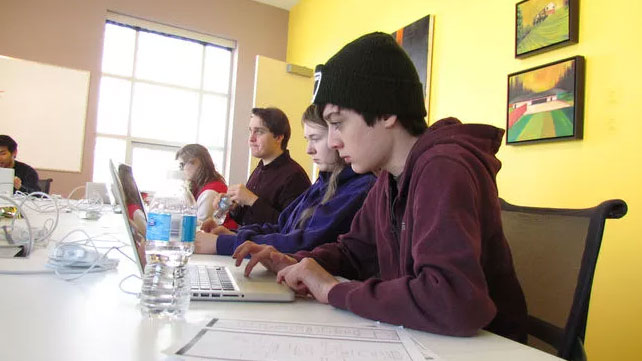 Posted on Thursday, March 16, 2017 12:00 AM
Cole McLean, 14, is at work alongside other students taking part in a March Break workshop at the Judith and Norman Alix Art Gallery in Sarnia. The students were creating a St....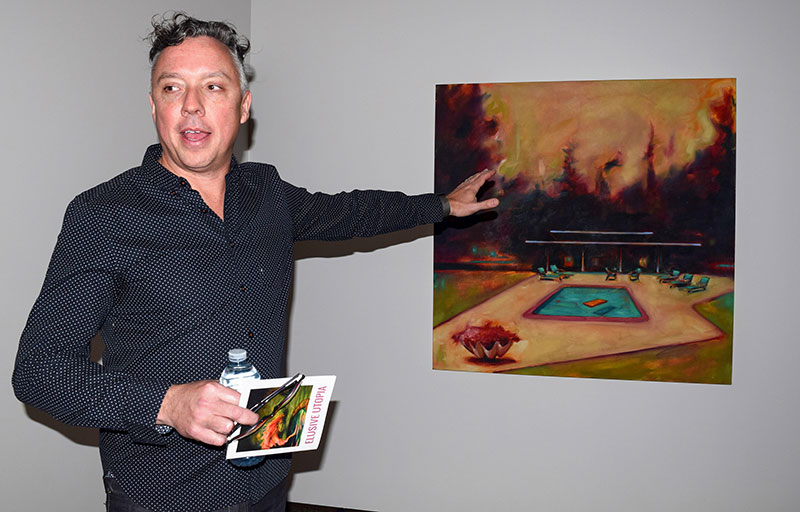 Posted on Monday, February 06, 2017 12:00 AM
Sarnia artist Ian McLean is exhibiting his work with three other Canadian artists until May 7 at JNAAG. Here he discusses "Filtration Chamber."

Livin' the dream.

Isn't that...
Posted on Friday, February 03, 2017 12:00 AM
Black Burn Radio visited the gallery to speak with Lisa Daniels (JNAAG Curator/Director) about the opening of 2 new exhibitions on this Special First Friday.

Listen to the interview...
Posted on Friday, February 03, 2017 12:00 AM
Setting controlled human structures against the forces of nature drives works by local artist Ian McLean. McLean, seen above, will be talking about his paintings with visitors...