Posted on Saturday, February 07, 2015 12:00 AM
Photo by Carl Hnatyshyn, QMI Agency

From the artwork of Tom Thompson and Salvador Dali to the unique inventions of the group dorkbot, an audience of approximately 100 people were...
Posted on Friday, February 06, 2015 12:00 AM
The namesake of Lambton County has finally travelled to the shores of Lake Huron – in oil paint format. A portrait of John Lambton – the First Earl of Durham and high commissioner...
Posted on Friday, January 23, 2015 12:00 AM
Here is another great article reviewing our Inspirational Memories exhibition that was hosted on January 10 and 11, 2015. This annual exhibition is the result of...
Posted on Monday, January 12, 2015 12:00 AM
Since 2013, JNAAG has partnered with the Alzheimer Society of Sarnia-Lambton on an innovative and in-demand outreach program for individuals living with early onset dementia and...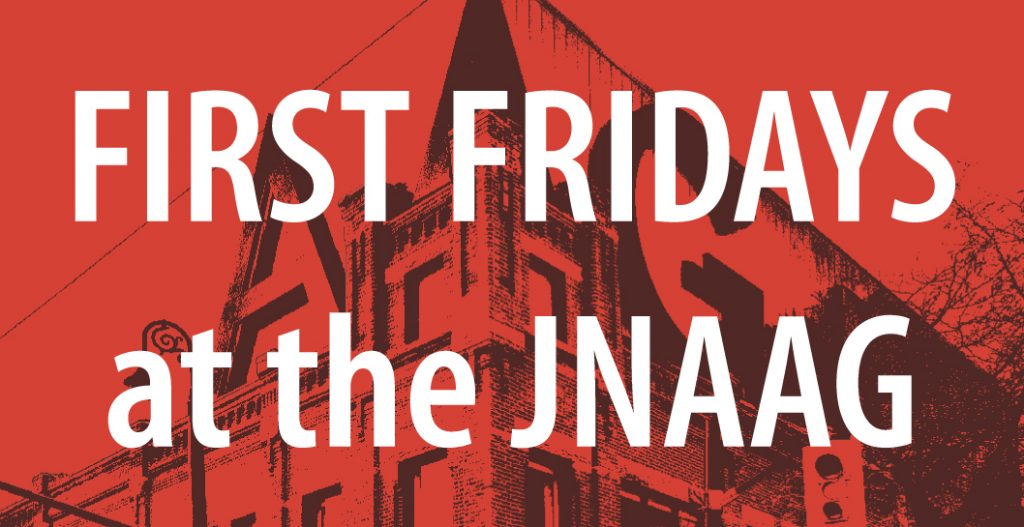 Posted on Wednesday, December 03, 2014 12:00 AM
Stop by the gallery for another fabulous First Friday, as we celebrate Sarnia's downtown Cultural District with fun art-inspired events! Doors open at 6:00 pm and admission...