Virtual Learning Units
Are you a teacher, guardian or caretaker looking for additional learning activities? JNAAG is pleased to introduce a new program - Virtual Learning Units!
Virtual Learning Units have been specifically designed with at-home learning in mind but can also be enjoyed in the physical classroom. Each package offers art based activities designed to give students an authentic experience. Each unit includes a series of videos and links to help guide you along. The series of videos includes an artist interview, viewing exercise, and a variety of hands on art making activities. A list of necessary materials is also included.
Express your interest today to find out more.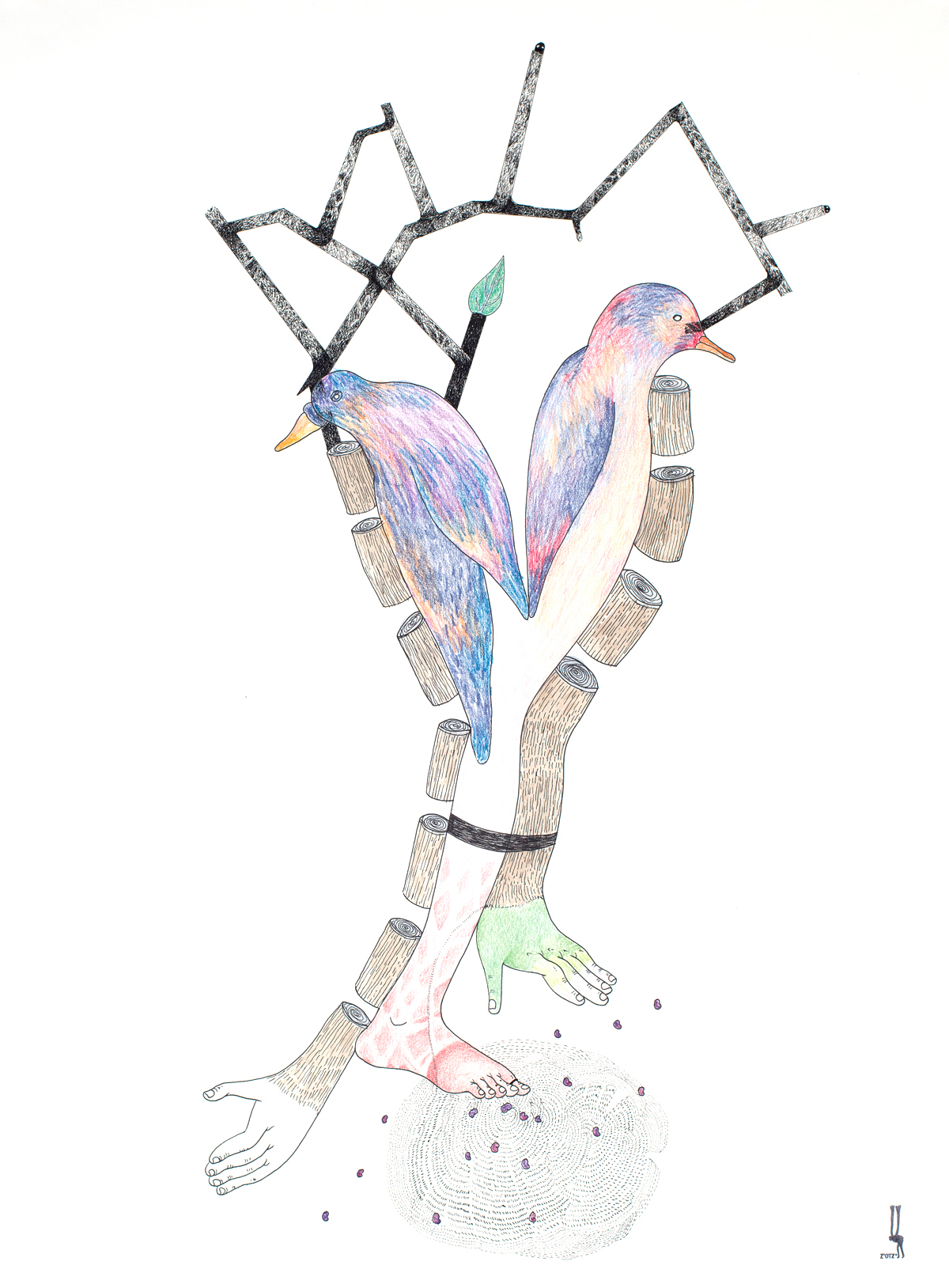 Image credit: Z'otz* Collective, Mirror of Contradictions, 2019, mixed media on paper
Unit 1: Body Flips
This unit focuses on beginner pencil crayon technique, collage, character drawing and creative response. Inspired by the collaborative drawings of Z'otz* Collective, you will learn to draw and collage your way to an interactive art work. You also have the chance to collaborate with Judith & Norman Alix Art Gallery instructors as a way to simulate the experience of creatively responding to others drawings.
Taking its name from the Mayan word for "bat," Z'otz* Collective consists of three artists with Latin American roots: Nahúm Flores (Honduras), Erik Jerezano (Mexico), and Ilyana Martínez (Mexico/Canada). For over fifteen years, these artists have worked collaboratively out of a shared Toronto studio.